Patrick Jenkins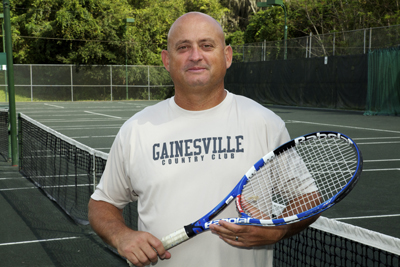 Patrick Jenkins is a USPTA and PTR certified tennis professional with over 22 years of experience. He graduated from South Western Oklahoma State University, where he played multiple sports and lettered in golf and tennis.
Patrick has an extensive background in junior development and has sent over 200 players to college on scholarships. His students have gone on to play at Harvard, Duke, Virginia, the University of Florida and Florida State. He is on the Florida Coaches Commission and is active in USTA Florida and USTA Player Development. He has worked with multiple touring professionals and even coached one of his players from ten years old to the tour.
As the director of tennis at Gainesville Country Club, Patrick's vision is to continue to expand Gainesville Country Club's tennis program while creating a fun learning environment. "Tennis should be fun, and that is our ultimate goal," he says.

Jacob Birk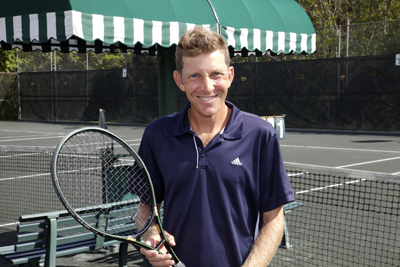 A native Floridian and lifelong tennis player, Jacob Birk grew up in Naples, FL. After a successful junior career, Jacob attended Elon University, where he was a 4-year letter winner. He has been teaching tennis at Gainesville Country Club for three years and is certified professional level by the Professional Tennis Registry. Jacob is an active member of the Gainesville tennis community, playing and captaining on multiple USTA league teams.